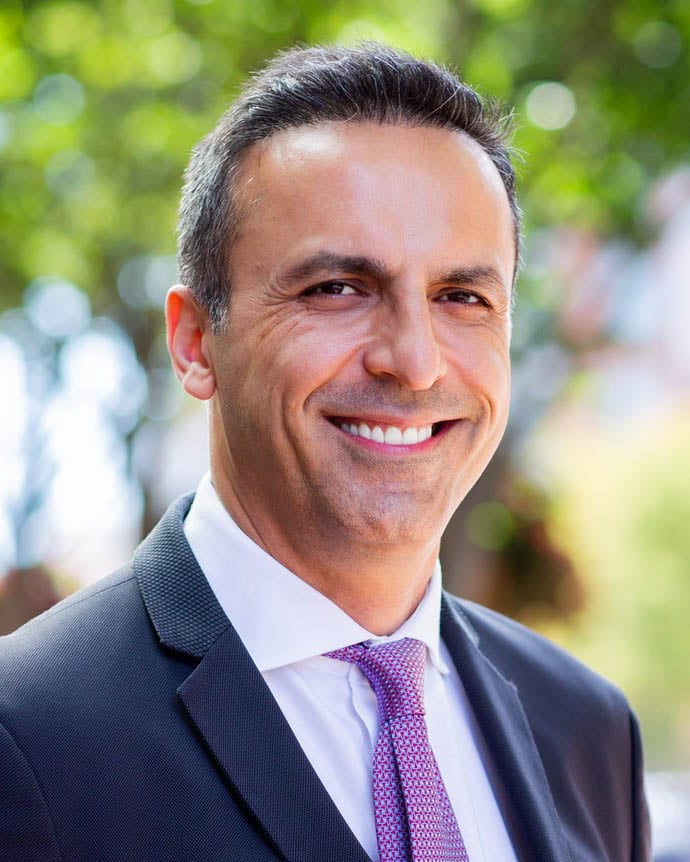 Dr. Riaz Rayek has been an active member of the DC/Northern Virginia dental community for over 20 years. His passion in dentistry is to make his patients look and feel their best. Dr. Rayek works diligently to expand and enhance his knowledge and practice of dentistry through countless hours of continuing education, mentoring, and community outreach.
Dr. Rayek obtained his Bachelors of Science degree from George Mason University. He then went on to receive a Master's degree in Physiology and Biophysics from Georgetown University. Dr. Rayek graduated from the University of Maryland, Baltimore College of Dental Surgery in 2001.
Dr. Rayek's dentistry is on the cutting edge of technology, and he remains an early adaptor of emerging dental technologies and techniques. Dr. Rayek placed his first dental implant in 2002 and to date has placed over 10,000 implants and counting. Dr. Rayek offers PRF and PRP treatment to enhance his surgeries bone growth and esthetic re-contouring.
Dr. Rayek has been an Invisalign® Provider since 2003 and has treated well over 1,000 smiles. He became an Invisalign® Instructor for Dental Care Alliance in 2015, and continues to mentor doctors within the corporation.
In addition to Invisalign, Dr. Rayek has a keen interest in Obstructive Sleep Apnea and currently holds two US patents for OSA appliances.
Recently Dr. Rayek and his wife Dr. Kern have incorporated non-surgical facelifts into their dental practices in Northern Virginia in partnership with Evoke by InMode. Dr Rayek is at the forefront of enhancing patient confidence and achieves the ultimate smile enhancement with jawline, cheek, and chin contouring.
Dental Implants by Dr. Rayek