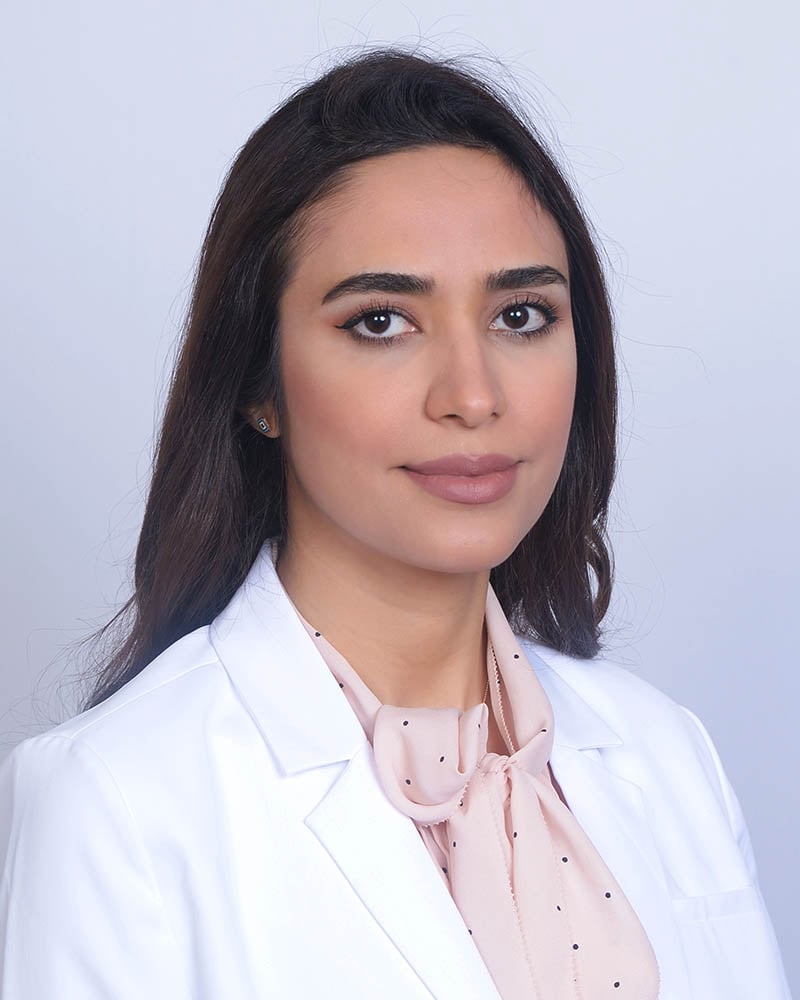 Dr. Dina Majeed believes the most important aspect when considering a dental procedure is to work with a dental team that exudes compassion and attentively listens to your needs and concerns. By using her expertise, training, and professional experience working alongside dental specialists and specific dental lab networks, she strives to provide her patients with the highest quality clinical care. Dr. Majeed performs general and cosmetic dentistry, implantology, oral surgery, orthodontic and pediatric dentistry.
Dr. Majeed is a graduate dentist from the University of Baghdad College of Dental Medicine. She continued her pursuit of dentistry attending the Columbia University School of Dental Medicine in New York City, where she earned her Doctor of Dental Surgery degree and certification of Advanced Education in General Dentistry.
Dr. Majeed has participated in many dental outreach programs providing care to the underserved communities with Mission of Mercy Virginia and Mobile Dental Clinics in New York City.
Outside of work, Dr. Majeed enjoys walking, cooking and spending time with her family.
"I will work with you to meet your needs and together we will create your beautiful smile." Dr. Majeed